Masterclass: Selecting the Best Freelancer.
1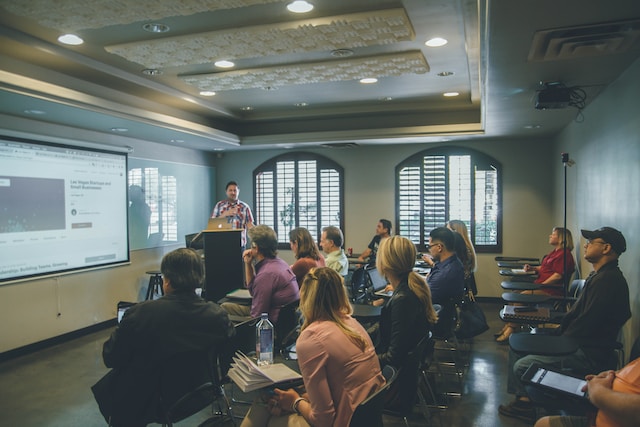 These days everyone with a smart device is a freelancer. Everyone is on Upwork, Fiverr, Freelancer.com, and all other freelancing platforms, in search of jobs. If you are lucky to hire correctly, your project can be completed in record time with little or no hassles.
However, if you fall into the hands of newbie freelancers still struggling to find a footing in the freelancing world, you will end up spending extra time explaining job specification and correcting errors. No one wants to have to go through this kind of stress as an employer, therefore, it is important to know how to select the best freelancer for your projects.
In this masterclass, you will be learning how to spot important factors to consider when selecting the best freelancer from a list of apparently qualified candidates.
You Need a Freelancer
Nearly every organization on the face of the earth in 2023 is incorporating freelancers into their labour framework. The organizations who are yet to do so, will soon join the evolution. This is because of the many benefits that hiring a freelancer provides for your organization. Some of these benefits of hiring a freelancer include:
Easy Fixes
Every organization has that one task that arises from time to time, beyond the organizations scope of technical operation. For example, a writing firm that has a client who requires both writing and video editing. In situations like this, it is always easier to seek the expertise of a freelancer who comes in for a quick fix. Everybody wins.
Saves You Cost
Paying a freelancer to do a one-off task for your organization is always a less expensive option than beginning a recruiting and onboarding process for a staff that would ultimately be on payroll.
Experience
Freelancers are creative people who have experience working with several organizations. They can bring a lot of this creativity to your organization for the period of time the project lasts. You do not even have to spend an extra amount of money for this.
Selecting the Best Freelancer: Getting The Process Right
Selecting and hiring the best freelancers is an art that needs to be carried out meticulously, else you risk getting less-than-adequate freelancers
1. Count Your Cost
When you realize that you need a freelancer to get your project moving, the first thing you need to do is to determine what you want your organization wants to achieve from the services of the freelancer and how much this would cost.
Evaluate your project and clearly state the scope of work required for the freelancer. Be as detailed as possible with your project description, list of the expectations, and requirements for the project.
Next, make an estimate of the cost of the project and determine how much you are willing to allocate to the services of a freelancer.
In deciding the budget for the freelancer, you will need to consider the fact that freelancers often charge higher than regular employees. This is because they often have to use their private resources to get the job done. You should also understand that geographic location and expertise may affect how much a freelancer charges.
To correctly decide your budget range for freelancers, consider checking out what other companies pay freelancers for projects similar to yours. Use the information on Freelance websites and consider leveraging your network to ask them what they pay freelancers.
2. Your Job description Will Bring Them
After deciding the scope of the job and the amount you are willing to pay, the next thing to do is to prepare a job description.
Your job description has to be a comprehensive piece of documentation that outlines the project expectations and requirements. It should be something that clearly states your expectations from the freelancer.
Consider including the following important details to it:
Start and end dates

Anticipated deliverables

Payment terms

Desired qualifications
3. Call for Applications
Search for freelancers first by leveraging your network. Reach out to close friends and associates to ask if they have any recommendations for freelancers. Probably people they have worked with in the past with a track record of excellence.
Additionally, if your organization has employees, consider asking your employees if they know anyone looking to complete freelance work. Pay attention to their suggestions because employees understand what your organization expects of its candidates and may have relationships with viable candidates.
While you wait for response from your connections, you will need to leverage the online space. Post the positions you are in search of on online freelancing platforms that allow freelancers to create profiles, curate portfolios, find work and receive reviews from previous clients. Droomwork is one of those.
Also, consider posting the job on social media groups where people in specific fields are looking for freelance work. Ensure you add a viable email where interested applicants can send in their application and resumes.
4. Get Proof of Professionalism
When potential candidates begin to send in applications, you need to carefully evaluate their experience by requesting samples of their previous work. You may need to host a brief phone or video interview to learn more about their experience and abilities.
If you will administer some form of dummy project to the applicants to test their abilities, you will need to set aside compensation for them.
5. Create the Contract Document
After selecting the freelancer to work with, the next thing to do is prepare a contract that validates the freelancing assignment.
A contract establishes what the expectations of the project are, how the freelancer should submit their work and the medium/currency of payment.
Consider creating a standard contract that you can generate and update easily each time you work with a new freelancer.
You should include the following to your contract:
Names

Contact information

Start and end dates

Payment amounts

Payment methods

Deadlines and milestones

Ownership of the work

Confidential information clause

Independent contractor terms

Limitation of liability

Termination clause

Indemnity clause
Choosing the Right Freelance Job Platform
Thanks to the continuous innovation in networking technology, 2023 presents a variety of freelance job websites where anyone can find the right freelancer for their needs.
However, you need to understand how Freelance Job websites work to get the best from them.
If this is your first time using Freelance Job websites, here are a few things to look for:
The niche and scope of the website: You need to check if the website is a general all-talent site like Upwork or a profession-specific site like Droomwork.

How they screen freelancers: You need to ascertain whether the screening process is based on professional tests or based on certifications submitted.

Types of projects allowed on the Platform: Do they allow both hourly and contract projects or are they relegated to either? You must consider if their project style fits your requirements.

Entry fees and other commissions: Is it cost-efficient to hire on the platform? What payment plans does the platform have?

Reviews from other users: What do past users say about their experience on the platform? Do they spot out any red flags you should avoid?
Conclusion
In selecting the best freelancers, we cannot overemphasize the need to select one who has had a wealth of experience on the job. It's only fair that your project is perfectly done without the usual back and forth hassles from incompetent freelancers.
This is one major way Droomwork helps you. Our platform thoroughly vets freelancers and gives you a detailed picture of their abilities. In fact, only qualified freelancers get on Droomwork.
With us, you will definitely save time on hiring and project duration. Try Droomwork today!
Droomwork is the hub that houses the best freelancers, startups, HR, and businesses, the infrastructure, brings interconnectivity that matches everyone's needs.