How To Save Cost As A Tech-Enabled Business In 2023
5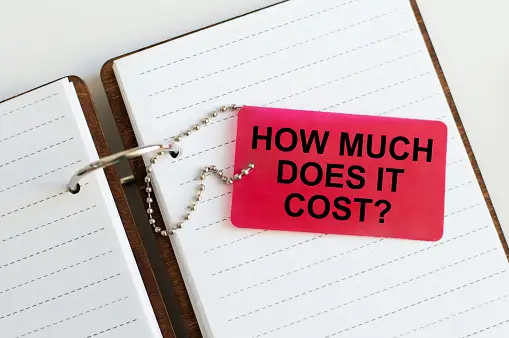 Productivity as a tech-enabled business requires quality manpower and resources. These variables are expensive, and require handsome rewards to sustain. Therefore, If you do not know how to save cost as a tech enabled business in 2023 while maintaining optimal productivity, you might end up putting in so much work towards customer satisfaction, while being on the verge of liquidation.
With the widely adopted remote working strategy, most tech-enabled businesses have been able to cut considerable cost on rent and office corporate social responsibility.
Reducing business costs doesn't have to be some herculean task or take too much thought. It's all about making meticulous administrative decisions for the sake of cost reduction.
In this article, we outline 7 smart ways to save cost as a tech-enabled business in 2023.
7 Smart Ways to Save Cost as a Tech-enabled Business in 2023.
Wall Street Journal reports that inflation is currently at a 40-year high. Businesses across the country are therefore searching for new ways to adapt and survive in this increasingly expensive landscape.
Many companies have taken the easier route of increasing prices of goods and services, but this is already having a counter effect, such that customers are beginning to patronize substitutes.
To remain afloat, tech-enabled businesses must try to cut costs while maintaining fair prices and quality output.
To save cost as a tech-enabled business in 2023, the following can come in handy:
Manage Budgets Based on Departmental Needs
In the past, it was perfectly okay to make an organizational budget and include estimated costs for the various departments. But given that the goal now is to cut as much as unnecessary costs as possible, that practice has become obsolete since a one-size-fits-all budget will lead to some departments spending on unnecessary costs.
Therefore, to help manage expenses and lower your overall organizational expenses, you need to make specific department budgets. With a realistic budget to work against, each department will be able to work towards hitting their annual goals with the right amount of funding.
You will need to supervise each team individually to help develop their personal budget. This might seem time-consuming, but it's your best shot at getting an accurate cost-effective budget while giving you a chance to interface with each team or your chief of staff.
Encourage Remote Work
Regardless of all the perks that comes with having every staff work from one location, the fact remains that renting and stocking an office is a huge part of an organization's yearly budget.
Therefore, if you must cut cost, you need to take this expenditure item off the budget list, by encouraging remote work.
When most employees work from home, the organization gets to spend less on a smaller office and fewer supplies. In a fully remote company, the rent factor is eliminated. In fact, most workers prefer working from home, so a remote working policy leaves both you and your employees happy.
To make your remote work policy as effective as as working in an office, you will need to include extra benefits to employees.
Go paperless
Have you checked out the recent cost of paper? It's almost three times as expensive as it used to be two years ago.
Running the administrative arm of your organization on paper can cost thousands of dollars. While paper may feel like an unavoidable cost of running a business, it doesn't have to be.
Going paperless only means that every correspondence is transmitted through digital medium and stored in the organizations private cloud. You may be surprised how many functions can be moved completely online.
Outsource Tasks and Processes
If it will be beyond the scope of your organization at the moment, you do not need to start spending to broaden your organization's scope. You can simply outsource the task, be on the frontend and still make profit.
Furthermore, you do not need to waste productive man-hours doing tasks that do not advance your organization towards profit making like filling out paperwork, running payroll to run and a million other I's that need dotting.
Outsourcing these tasks and processes should be a priority to you so your team can focus on the real work that your company does.
Whether you're a start-up, a billion dollars tech enabled company or a small scale enterprise, outsourcing your HR or other parts of your business can make an immediate impact on your productivity and profit.
Employ the Service of Freelancers
From time to time, you will encounter projects that require a different form of creativity present within your current full-time team. Sometimes, your team might be too busy to finish the tasks in record time and would require an extra hand. These types of situations are not permanent and do not require a new employee. What you need is the service of a freelancer.
Freelancers are temporary employees who join your team on a project-by-project basis. Since freelancers are only on the team for a brief time, they do not receive benefits, which reduces costs.
Using a freelancer also allows you to hire the exact person for the job as the demand rises.
How Outsourcing Can Save Your Company
Outsourcing is one of the biggest survival strategies of most tech-enabled multinational corporations in the 21st Century. Google, IBM, Microsoft, Apple, and Netflix do a lot of outsourcing to stay afloat.
Google utilized remote IT teams for outsourcing purposes, cutting labor cost, leveraging global talent and covering in-house employees' vacations.
IBM, during the 2008 recession, signed multiple outsourcing contracts, highlighting the importance of the practice..
Apple outsources one out of its three engineering responsibilities to a global market of engineers as a way of curbing financial downturns.
Netflix shifted to a partnership infrastructure in 2008, increasing agility and transferring its operational activities to a third party.
Outsourcing remains an important strategy for maintaining productivity, cutting costs and increasing profit margin.
Outsourcing can save your tech-enabled business in the following ways:
Providing Affordable Alternative Labor Markets.
Outsourcing, shifts your hiring focus to a lower-cost-of-living market which can open up a more affordable workforce. This is a budget-friendly alternative compared to high-cost cities.
Providing Budget-Friendly Procurement Alternatives
Outsourcing to people in cities with low cost of procuring material can help turn your fixed costs into variable costs, allowing you to accelerate growth while lowering costs and enhancing investor confidence.
Creating the Liberty to Hire with Demand.
Outsourcing allows you to get needed hands only when you need them, achieve the task, and disengage them at the end of the project. This allows them to take on new projects without worrying about retaining a full-time team.
Broadens Your Organization's Perspective
Outsourcing enables your company to become result-oriented, adapt to the use of the latest technologies and trends, and constantly improve relevant experience to meet global demand.
Also, the inclusion of an external team means fresh insights to your team, helping them solve problems from a fresh perspective and improve the benefits of your product.
Serves to Reduce Stress for current Employees:
While trying to achieve optimum productivity, it is great that you consider the productive capacity of your team and detect when it begins to deplete. Relying on outsourcing can save your company from burnout and work errors caused by overloading your existing staff with additional duties during economic hardship.
Conclusion
To save cost as a tech-enabled business, you do not necessarily need to increase prices of goods and services offered. You can rely on the above listed strategies.
These might seem like a lot, hence Droomwork. Droomwork is an intelligent recruitment platform that has mastered all the perks of outsourcing.
You can trust your outsourcing functions to Droomwork and expect increased productivity.
Use Droomwork today!
Droomwork is the hub that houses the best freelancers, startups, HR, and businesses, the infrastructure, brings interconnectivity that matches everyone's needs.