Gain Access To Silicon Valley Caliber Developers On a Budget With Droomwork
1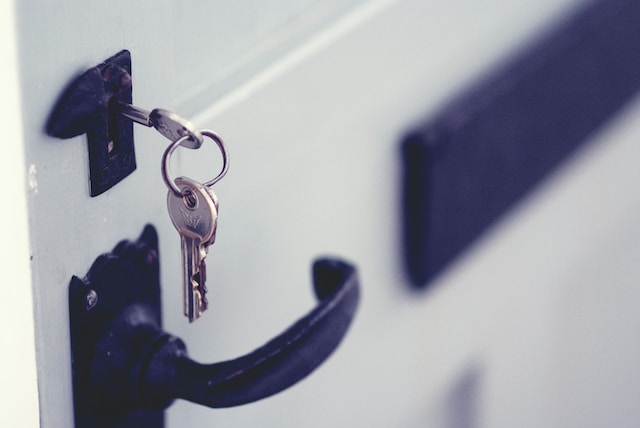 Silicon Valley programmers are top-tier developers seemingly accessible by only a select few. These select few include billion-dollar organizations, CEOs, recruiters, and maybe national tech organizers.
There are only a few ways to gain access to Silicon Valley-caliber developers without exceeding your budget or breaking the bank. Otherwise, you are welcome to join the popular majority who settle for amateurish and not-so-good developers.
If you consider your organization good enough to have silicon valley programmers working on your projects, continue to this article's end.
Don't also forget to subscribe to our newsletter to stay updated on current tech talent news, innovation, and profit schemes.
Why Droomwork
For starters, Droomwork is a tech company whose primary objective is to promote tech talents in Africa and the Diaspora, yet Droomwork is a lot more.
Droomwork is designed to link companies and clients worldwide with highly-qualified tech talents - an essential factor for accomplishing organizational dreams in record time. Put better, Droomwork reduces the time and cost companies spend on recruitment while doubling productivity. It does this by linking companies with exceptional individuals who are both knowledgeable and creative with solutions.
From bringing together the best of Africa's tech talent in a single cloud to managing your project labor needs, Droomwork solves every problem that may arise from talent turnover on your tech project at pocket-friendly rates.
Launched in 2018, Droomwork is a hub for top notch developers, especially in Africa. Are there beginner-level tech talents on Droomwork? Of course, there are, but these talents do not remain beginner-level for too long. With collaboration and regular short-term contracts, they become better and gain all the mastery required to attain silicon valley standards.
How Droomwork Helps You Hire Silicon Valley Caliber Developers On a Budget.
If you've read to this point already, Droomwork shouldn't be an option anymore. It ought to be your go-to platform for hiring top-tier developers for every project.
Why?
We make life a whole lot easier for you and your HR team, especially because tech has a language, and at Droomwork, we speak that fluently.
Here are five ways Droomwork helps you get your hands on Silicon Valley Caliber Developers on a budget.
1. Qualitative Sourcing of Tech Talents in Africa and the Diaspora
2. An Automated Onboarding Process
3. Real Time Test Project as Second Phase of the Onboarding Process
4. Soft Skill Assessment Test
5. A one-on-one Interview With Client (Optional)
Qualitative Sourcing of Tech Talents in Africa and the Diaspora
Microverse says that over the last seven years, Africa as a continent has seen a rise in the number of people venturing into development and tech-centric career options. This has resulted in a geometric rise in the growth of tech startups in Africa - six times faster than the global average.
This translates to the fact that Africa has become home to the largest number of good developers on the planet. Droomwork understands this. This is why our number one attention is on African Tech talent.
Droomwork is part of a community of African developers, contributes actively to the community spaces and recruits from the community. We also host hackathons and tech events in collaboration with other African Startups, for the purpose of connecting with all the best tech brains in the continent.
For Quality developers in Africa, trust Droomwork to get you the right hands for your project.
We do not limit our reach to Africa. On Droomwork, you will find developers from across the world- Asia, Europe, France and America.
An Automated Onboarding Process
At Droomwoork, we understand that developers favour speed, hence, our automated onboarding process.
Our AI system is set to assess a developer based on his stated skill level and administer suitable tests.
The onboarding process is a flexible one and can be done at once or broken into little chunks of achievable phases, based on the developer.
At Droomwork, we ensure that developers are in control of their time.
Real Time Test Project as Second Phase of the Onboarding Process
Our onboarding process does not end at the AI administered tests. To ensure that onboarded developers meet the silicon valley standard, Droomwork administers real time test projects to developers on the platform.
Developers work on various codes based on their specializations, to build projects that become part of their Resume on the platform.
You can easily see these projects as you toggle across developer profiles on the Droomwork hire page.
Soft Skill Assessment Test
Silicon Valley caliber developers are not just good with codes and building projects; they have excellent cognitive reasoning abilities, interpersonal (people) skills, communication skills, listening skills, time management, problem-solving, leadership, and empathy.
At Droomwork, we ensure that every developer you meet, have a good measure of these skills.This is because we understand that to grow your company, they'd need to be active members of your team. Simply knowing how to punch in a bunch of codes and solve problems, wont get a team running.
To ensure that our developers have all the necessary soft skills, we assess their soft skills, by regular surveys, and simple tasks.
A one-on-one Interview With Client (Optional)
As a client,you can have a one-on-one interview with a programmer you wish to hire. Droomwork allows you to schedule a time/date for the interview via calendly. An interview schedule contains the date, venue, and interview requirements.
This is displayed on the developer's onboarding interface and in every subsequent developer role. Scheduling an interview should have a 3-4 month time gap.
The First stage of the interview takes place via zoom 1:1 video meeting. Here, the Interviewer has to record every interview session.
An interviewer's questions in this stage align with Droomwork's in-depth profile questions centered around consistency, productiveness, experience, and dedication. Results and scoring are documented on a google excel sheet.
We Handle the Cost
Wondering why we're better than the regular hiring companies? Its because we cover every initial cost that might arise in sourcing silicon valley caliber programmers.


From paid surveys to organizing hackathons, Droomwork handles costs that should originally increase your hiring fees, making hiring on Droomwork easy and budget friendly.
We also have hiring plans tailor made to suit your budget specifications.
Conclusion
Hiring a silicon valley programmer on a budget is as easy as setting up an account with Droomwork and letting us handle your tech recruitment needs.
Lets help you get those top tier developers today!
Droomwork is the hub that houses the best freelancers, startups, HR, and businesses, the infrastructure, brings interconnectivity that matches everyone's needs.